The biggest mistake I see authors and businesses making with social media is treating it as an advertising venue. It's not. It's about being social.
That said, there is a tremendous opportunity today to grow your readership or client base by using social media venues.
Sound like a conflict? Think of it this way. You are growing an online community of readers who (as they get to know you) may also become customers. You are giving of yourself freely, to enhance people's lives in some way. What you get back in return will be freely given also – not coerced from advertising.
Look at the fact that 90% of people prefer to purchase via personal recommendations vs. 14% who purchase via advertising and you can see why this is important to understand.
In my recent blog "To Blog or Not to Blog", we discussed the benefits of regularly posting a blog, and I listed some different types you can incorporate into your routine.
Today, I'd like to delve in a bit deeper and discuss how to grow your blog readership (thus the number of people coming to your website) by using Facebook Groups.
Here are some benefits of joining Facebook Groups:
• allows you to find readers who have the same interests as you–or topics that you write about in your blogs. As a business owner, it allows you to find people who may have interest in your products or service.
•Once you "get to know" the group, it gives you another place to share your blog – since it's on a related subject.
•Expands your readership beyond the friends and family members on your FB profile page, or people who have "Liked" your business page.
•you are conversing about something that you enjoy or are interested in –so it's fun!
Here are some examples of how to use FB Groups:
Authors: perhaps you blog about a certain element inherent in your books, such as history or science. So you could look for Groups who enjoy those topics. Join the groups and participate in the conversations and eventually share you blogs with them. Make sure you return the favor by reading their blogs or posts and making comments as you can.
Businesses: perhaps you sell all kinds of backpacking equipment, and of course you love to hike and camp. So look for Groups of like-minded people and begin sharing experiences with them and commenting on their posts. You could eventually ask them to "Like" your Business FB page. And if you write a blog about related topics, such as great places to hike and camp, or the newest in equipment, you can share your blog with them also.
So how do you find these Groups on Facbook?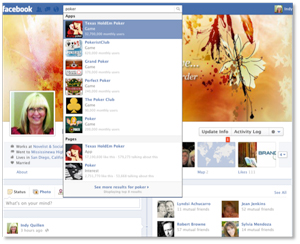 Just go to the top of your Facebook page to the "search" bar and type in what you are looking for. A list of Groups will appear and you can check them out to see which one(s) best fits you. If you can't find what you want, consider starting your own FB Group.
Request to join the group (just like requesting a friendship) and wait for approval. You will be notified that your request was accepted. Some Groups are closed (they are not being rude). Most likely they were growing too large and the members want to keep the group manageable. Just look for ones that are open.
Once you are accepted, make sure to take the time to introduce yourself to the Group and let them know you are looking forward to interacting with them. Read their posts and "Like" or make comments as time allows. Once you have gotten to "know" them–and them you, it's time to start sharing your own posts.
This is one only way to build your readership by doing something that already interests you– what are your favorite ones?